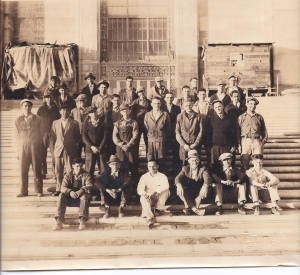 A pool of readily available, high quality, workers
Apprentices are dispatched by our Training Center; Journeymen, Foremen and General Foremen are dispatched by the Union Hall. Apprentices have the best instructors available in the State. Journey level workers and above have constant access to Journeyman upgrade classes.
All applicants are accountable to the IBEW/NECA Code of Excellence.
Manpower availability
Workers are available for short term and/or long term employment as needed for jobs. This allows employers an easy way to bid larger jobs and hire workers for short term to meet customer demands.
Right of Refusal
Local 995 does not have any seniority provisions. While we do dispatch off the top of the Book and work our way down, the employer does not have to accept any given applicant.
No Strike, no lockout clauses in all standard construction agreements.
Very progressive Labor-Management Relations
NECA and IBEW work together closely in all aspects of the electrical industry. The Employer runs their business; Local 995 supplies the manpower.